2017 News Archives
December 13, 2017
Investors Downgrade Administrators And Auditors According To New Corgentum Survey
A new survey by Corgentum Consulting of investor attitudes towards trends in key areas influencing operational due diligence was released today.
A limited amount of those investors surveyed (16%) felt that administrators continued to remain the most important hedge fund service provider. Similarly, only 12%, an even smaller group, felt that auditors were the most important. In responding to the Corgentum survey, investors and operational due diligence analysts in particular felt the role of administrators and auditors had become increasingly commoditized.
Survey respondents stated that when performing due diligence on hedge funds, many investors didn't feel there was a notable difference among the work of leading firms in either the administration or the audit space." This administrator and auditor fatigue represents a notable investor attitude shift from previous surveys. This is surprising because investors are increasingly relying on administrators and auditors in the areas of valuation and asset verification. By minimizing the importance of the oversight work of these providers, investors expose themselves to the risk of under weighting key operational and investment risks in the hedge funds they invest in, " said Jason Scharfman, Managing Partner of Corgentum Consulting.
Other key findings from the survey include:
Prime brokers (34%) and cybersecurity consultants (29%) were identified as the most valuable providers to this market.
Increased interest among funds in cryptocurrencies such as Bitcoin, and the incorporation of blockchain technologies for trading and research were reasons cited by multiple investors for the growing importance placed on trade clearing and brokerage relationships. Other key reason investors cited for upgrading the importance of hedge fund prime brokers were increases in market volatility coupled with the growth in trading volumes fueled by quantitative strategies enabled by artificial intelligence.
There were growing fears among investors related to hedge fund cyberattacks, cloud integrity and the increased regulatory focus on cybersecurity. These concerns contributed to notable increases on the importance investors placed on hedge fund technology vendors. Similarly, 41% of investors felt one of the biggest risks facing hedge funds was the reputational and financial damage that may be done from a cyberattack carried out on a vulnerable hedge fund service provider.
Hedge fund reputational risks continue to remain in focus - 38% of investors indicated that within the past year they have expanded the scope of their background investigation research during due diligence. Furthermore, 62% indicated that they have initiated ongoing investigative due diligence monitoring efforts within the past year.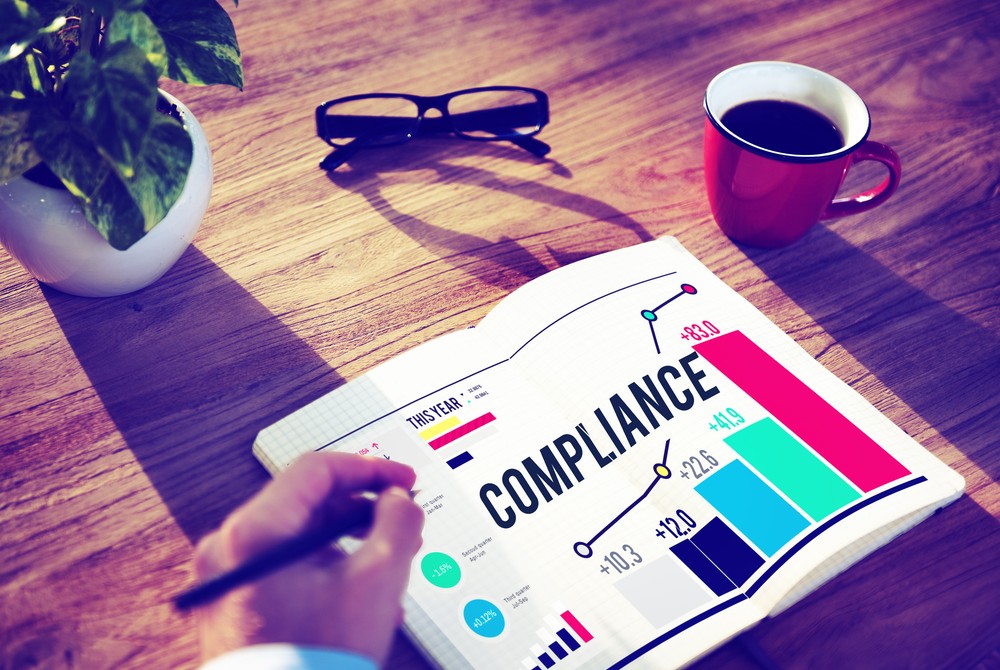 The survey also inquired about hedge fund investors concerns for the future. Their investors biggest concerns for 2018 included increased regulatory complexity (31%) and ongoing valuation concerns (28%). Investors further indicated particular concerns related to the challenges hedge funds faced in complying with the upcoming implementation of the Markets in Financial Instruments and Amending Regulation ("MIFIR"), the General Data Protection Regulation (GDPR) and the Packaged Retail Investment and Insurance-based Products (PRIIPs) regulations.
The results of the survey were first presented exclusively to premium subscribers of Corgentum's monthly newsletter, Due Diligence News . Respondents represented a wide variety of hedge fund investors and operational due diligence analysts ranging from ultra-high net worth individuals and family offices to fund of hedge funds, pensions and endowments.
Contact us today to inquire about signing up for the newsletter, learn more about the survey or start a conversation regarding our due diligence and background services.
November 20, 2017
Corgentum Announces New Background Investigation and Operational Due Diligence Services
Corgentum Consulting announced today the continued expansion of its operational due diligence and background investigation services.
New Background Investigation Services
Corgentum's new expanded suite of
announced today
background investigation services for investors seeking to evaluate reputational risk at fund managers now includes:
Social Media and expanded Web searches – analysis and monitoring of social media related to funds and key personnel including Facebook, Twitter, LinkedIn, deep web and dark web searches
Ongoing investigative monitoring – Stay on top of new background developments with global watchlist notifications including monitoring of traditional media, court filings, regulatory and arrest records

Flash reports – red flag report findings available in hours, not days. Useful as a first level screen to learn of any critical background issues prior to dedicating further resources to the operational due diligence process
Negative information screens – Data driven proprietary filters that highlight the biggest background risks, rather than drowning investors in meaningless data

Focused searches – Investors can now run checks in specific areas as opposed to an entire background report. Examples include a focused regulatory infraction history search, or a bundled criminal and litigation search. Useful for large volumes of reports or limited-scope individual reviews.
Monitoring flexibility – Increased options for more frequent ongoing report updates including monthly, quarterly and annual investigation options
Corgentum's background checks leverage the firm's extensive investigative report library and incorporate artificial intelligence based algorithms to facilitate comprehensive investigations. The firm's background reviews will also
continue to cover a comprehensive list of key risks
across five core areas including criminal checks, litigation searches, regulatory inquiries, traditional media searches and factual information searches including verification of previous employment and education.
Exapnded Operational Due Diligence Services
Corgentum's new operational due diligence offerings include:
Cybersecurity due diligence – Investors are increasingly exposed to cybersecurity risks at fund managers in which they invest. This service compliments Corgentum's existing due diligence offerings by conducting a deeper dive into a fund managers cybersecurity preparedness including an analysis of cybersecurity policies, network and firewall information security architecture and cyber testing programs. Corgentum's cybersecurity reviews also incorporate analysis of a fund's preparedness to deal with trending malware and hacker techniques to steal data and trick fund managers, and their service providers, into initiating fraudulent cash transfers including spoofing, social engineering and spear phishing attacks. These comprehensive reviews also evaluate broader operational risk implications of cybersecurity by evaluating compliance with regulations relating to investor data protecting including the forthcoming General Data Protection Regulation (GDPR).
Enhanced fund analytics – As a compliment to operational due diligence reviews, Corgentum now offers a wide range of fund analysis including monitoring for unusually consistent returns, benchmark tracking error analysis, peer comparisons and attribution analysis.
" Our new enhanced capabilities will continue to allow our clients to better leverage background investigation data, and conduct more comprehensive ongoing operational due diligence, " said Jason Scharfman, Managing Partner of Corgentum Consulting. Read Corgentum's white paper to learn about the benefits of integrating the operational due diligence and background investigation process.
To learn more about Corgentum's industry leading operational due diligence and background checks contact us, signup for our newsletter, read our blog, and follow @Corgentum on Twitter.
October 18, 2017
Join Corgentum at the Private Investment Fund Due Diligence Summit in New York City
We invite you to join Corgentum Consulting in attending the upcoming Private Investment Fund Due Diligence & Safeguarding Summit . The event will take place on November 14 - 15 at the Princeton Club in New York City.
At the conference, Corgentum Consulting Managing Partner Jason Scharfman will be moderating a panel on, "When and Why to Walk Away from Operationally Weak Managers." Topics to be discussed on the panel are anticipated to include:
Real life experiences in complex operational due diligence situations
Strategies for ODD professionals to provide feedback to fund managers so that they may mitigate complex operational challenges
Navigating the challenges presented by previously operationally strong managers that develop operational weaknesses
Techniques for onging fund manager service provider monitoring in the event of developing service provider operational challenges
Singup today to attend the ODD panel via the conference website - we look forward to seeing you there!
October 5, 2017
Corgentum and Bloomberg Partner to Discuss Operational Due Diligence Trends
Corgentum Consulting and Bloomberg have announced the hosting of a webinar focused on allocator perspectives surrounding the emerging operational challenges facing startup and established hedge funds. The webinar Hedge Fund Startup: Allocator Perspectives will take place as part of the Bloomberg 30 Minutes on KYC and Beyond series.
Participating on the webinar will be Corgentum Consulting Managing Partner
Jason Scharfman
as well as a representative of the
Alternative Investment Management Association (AIMA).
Topics anticipated to be address during the webinar will include:
Techniques allocators are increasingly utilizing for effective operational due diligence
Trends in hedge fund compliance and regulation both in the US and internationally
Common ongoing ODD reporting challenges faced by hedge funds including approaches for delivering sensitive data
How should funds demonstrate operational, technology and compliance testing results to investors?
Changing allocator expectations both pre and post investment
What types of transparency are managers expected to provide in light of developments such as the revised AIMA DDQ template?
How are startup hedge funds expected to deal with increasing compliance and cybersecurity costs?
Start-ups and established firms alike are being held to higher and higher standards - Signup today to learn how the controls at your firm stand up under a microscope!
Can't make it to the event? Contact us today to learn more about the allocator's perspective on operational due diligence.
September 27, 2017
Join Corgentum At Upcoming HFM Operational Due Diligence Breakfast Briefing in NYC
The risks analyzed during the fund manager operational due diligence have continued to both expand and shift based on a variety of factors including regulatory changes, market developments and increased investor concerns for certain operational risk areas including cybersecurity, compliance and valuation. To comment on these trends Corgentum Managing Partner Jason Scharfman will be speaking at the upcoming HFM US Breakfast Briefing: Under the ODD lens: Evolving trends to watch out for in operational due diligence.
This HFM Member Event will take place at the The Lambs Club in New York City.
Topics to be covered during the panel discussion will include:
How are investor expectations around due diligence evolving? What questions are investors increasingly asking about the ODD controls at your fund
What can managers do to go beyond the standard ODD procedure to get investors comfortable?
Too much transparency? Should you be showing deficiency letters, the results of mock exams or other control tests such as disaster recovery to investors?
How are issues surroundings cyber-threats, vendor due diligence and the evolution of technology changing how ODD is framed?
Tips on how managers can best demonstrate ongoing improvements in operations
You can signup for the event or learn more at conference website. We look forward to seeing you there!
September 19, 2017
Corgentum Discusses Investor's Big Operational Due Diligence Concerns with HFM Week
Regulators and investors have continued to refine their due diligence efforts around evolving set of operational risks present in fund managers. These efforts have included a renewed focus on the areas of compliance, valuation, cybersecurity, service provider oversight, governance and conflicts of interest managemenet.
Corgentum Managing Partner
Jason Scharfman
recently discussed these trends with hedge fund publication HFM Week in an article entitled,
"HFM's ODD update: The big investor concerns"
In the article Mr. Scharfman discusses how operational due diligence professionals have increasingly tailored their ODD processes to encompass these evolving risks. Further topics covered in the article include:
Evolving trends in hedge fund cybersecurity and cyber attack responsiveness
Opinions regarding the trend of hedge funds hosting investor ODD days
Trends in hedge fund business continuity and disaster recovery crisis management
Increases in the scrutiny of hedge fund valuations and third-party marks in the aftermath of the Visium Asset Management valuation scandal
Hedge fund governance considerations including placing an increased emphasis on interviewing fund directors in certain situations
Cash controls and Treasury function analysis including oversight of cash in subsidiary vehicles
Increased focus on the role of service providers including onsite visits with administrators
Compliance trends including the implications of MiFID II research expense unbundling
The full article can be read on the
HFM Week website (subscription required)
May 17, 2017
Corgentum's Next Webinar Announced For June - Launching and Maintaining an Operational Due Diligence Program
Corgentum Consulting today announced the details of the firm's next complementary webinar, Launching and Maintaining an Operational Due Diligence Program for Hedge Funds, Private Equity and Real Estate Funds. The webinar will take place on June 7, 2017 beginning at 10:30am EDT and will be hosted by Corgentum Managing Partner Jason Scharfman.
As the complexity and scope of operational risks at fund managers continues to increase, many investors and operational due diligence groups are reevaluating their options, and considering launching a new operational due diligence program or reevaluating their existing efforts in this area.
Topics to be covered during the webinar will include:
Understanding the core elements of an operational due diligence program
Should you develop an in-house ODD program? Use a consultant? Or both?
How to document your operational due diligence policies and fund reviews
Customizing your due diligence process for different investment strategies
Operational due diligence checklists and due diligence questionnaires – do they add value?
How to analyze key fund manager operational documentation including financial statements, operational policies, compliance manuals and legal documentation
Data verification - Techniques to verify fund assets, manager investment into their own funds, service provider relationships and performance
How to review key fund service providers including fund administrators, auditors, prime brokers, compliance and information technology consultants
Analyzing key background investigation areas including a fund manager's previous education and employment, media and social media analysis, civil litigation and criminal searches
How to effectively combine background investigations with the operational due diligence
The webinar will also feature updates on emerging trends in compliance, cybersecurity and counterparty risk.
If you are interested in joining the upcoming complimentary webinar please click here to register
May 16, 2017
New Hedge Fund Compliance Book Featured on Planet Compliance
As compliance and regulatory develops remains on the forefront of hedge fund investing, Corgentum Managing Partner Jason Scharfman new book Hedge Fund Compliance: Risks, Regulation, and Management continues to garner media interest.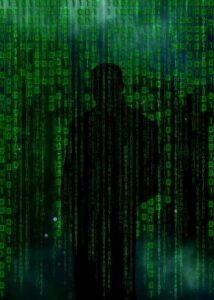 PlanetComplaince, a website focused on global compliance regulation news, recently interviewed Mr. Scharfman for his insights on the book and emerging compliance trends. The interview covers focuses on many topics addressed in the book including the intersection of technology and compliance and emerging trends in cybersecurity. In regards to trends in evolving regulation Mr. Scharfman comments:
"Regulations continue to evolve which presents ongoing compliance challenges for professionals. In Europe, a primary example of this would be the initial implementation of MiFID and subsequently MiFID II. In the US, there is an increasing interest to roll back some of the restrictions implemented by Dodd-Frank which will require ongoing monitoring by compliance professionals. Additionally, regulators are increasingly cooperating and sharing information. Compliance professionals need to be conscious of the way different regulators may collaborate in interpreting information as they work to complete regulatory filings in multiple jurisdictions."
The full interview is availabe on the PlanetCompliance website.
May 11, 2017
Corgentum's Hedge Fund Compliance Book Featured in CAIA Journal
The Chartered Alternative Investment Analyst (CAIA) Association's quarterly journal, Alternative Investment Analyst Review, recently published an article recommending Corgentum Consulting Managing Partner Jason Scharfman's newly released book on the subject of hedge fund compliance Hedge Fund Compliance: Risks, Regulation, and Management
The article is featured in the, "What a CAIA Member Should Know" section of the most recent CAIA journal (Q4 2016, Volume 5, Issue 3) and features excerpts from the book focused around compliance trends and regulatory reporting obligations of hedge fund managers.
To learn more about CAIA's Alternative Investment Analyst Review please visit the
CAIA website
to read the journal's historical archives.
April 6, 2017
Meet Corgentum at GAIM Ops Cayman 2017
GAIM Ops Cayman 2017 is one of the largest hedge fund operational due diligence, compliance and risk management conferences in the industry.
Corgentum will be in attendance at the upcoming conference. It takes place at the Ritz-Carlton on Grand Cayman from April 23-26th.
Session scheduled to take place at GAIM Ops Cayman 2017 include:
A live step by step ODD meeting
ODD workshops
A private equity operations update
Insider trading compliance workshops
Contact us
if you'd like to meetup or share feedback on any of the topics discussed.
We look forward to seeing you there!
March 28, 2017
Join Corgentum at the NYSSA Operational Due Diligence Event In NYC
Join Corgentum at the upcoming New York Society of Security Analysts (NYSSA) conference session about, Attracting Institutional Assets: The Importance of Operational Due Diligence.
Increasingly fund managers are recognizing the importance institutional investors place on a fund's business operations and overall operational risk framework. The event will focus on:
Key components that comprise the ODD process
Best practices for managing fund operational risk
Specific issues that institutional investors consider "knock-out factors" for investment
The session will take place on March 30, 2017 beginning at 6pm and more information on the session is available at the
NYSSA website.
We look forward to meeting you at the event!
February 15, 2017
Corgentum Highlights Compliance Trends in Release for New Hedge Fund Compliance Book
With proposed deregulation in the US and the continued development of other global legislation, issues relating to hedge fund compliance continue to be in the headlines on almost a daily basis. To focus on these trends Corgentum Consulting today issued a press release highlighting the newly released book by Managing Partner Jason Scharfman's on the subject of hedge fund compliance. Hedge Fund Compliance: Risks, Regulation, and Management provides straightforward practical guidance for the development and analysis of a hedge fund's global compliance program.
"Compliance is one of the fastest growing areas in the hedge fund industry. Hedge funds and their investors have accepted that it is no longer simply a check the box exercise. With proposed changes to established legislation such as Dodd-Frank by President Trump, compliance continues to remain a dynamic area that is critically important for the successful management of a hedge fund," said Scharfman.
A comprehensive reference for industry professionals, the book examines the core functions of a hedge fund's compliance program including the duties of the Chief Compliance Officer (CCO) and General Counsel (GC). Additionally, the book analyzes the increased use of compliance consultants as well as the emerging role of compliance technology in areas including information security, trade and email surveillance, and business continuity.
Hedge Fund Compliance features interviews with leading hedge fund compliance practitioners including Kent Wegrzyn (Managing Director at ACA Compliance Group) who said, "With increased regulatory scrutiny and investor demands, hedge fund managers need to implement appropriate compliance controls and resources to stay competitive in today's world. "
"A strong hedge fund compliance program benefits both fund managers and their investors by improving operating efficiency, oversight and transparency," said Scharfman. "This book provides the fundamental tools to develop an understanding of core compliance concepts – skills that are now an essential requirement for success in hedge funds. "
Hedge Fund Compliance: Risks, Regulation, and Management is available for purchase at the publisher's website and Amazon.com.
January 25, 2017
Corgentum's Scharfman to Speak at Hedge Fund & Private Equity Emerging Manager Forum
There continues to be interest among investors in the new launches of both hedge funds and private equity funds. Additionally, there are a series of newer funds with relatively short track records compared to their peers. While these newer managers may present compelling investment opportunities, in many cases there may be a greater degree of operational risk associated with these nascent funds.
Potential investors seeking to allocate to these funds often seek guidance on how best to approach an evaluation of the operational risks association with these managers who have not had years during which to refine their operational procedures.
To comment on this trend Corgentum Consulting Managing Partner Jason Scharfman's will be a featured speaker at the upcoming Hedge Fund & Private Equity Emerging Manager Forum. Mr. Scharfman will be giving a presentation entitled, "What do Investors look for when Performing Due Diligence on Private Equity Funds?" Questions that will be addressed during the session include:
What do investors expect from their due diligence meetings?
What questions should investors ask?
How does the due diligence process differ depending on the private debt strategy?
How can investors measure operational risk?
The conference will take place Thursday March 9, 2017 at the offices of Grant Thornton in New York City. For more information or to sign up for the conference please visit the conference website.